Intelligent Virtual
Agent (IVA) Solutions
In chatbots we trust
Intelligent Virtual Agent (IVA) Solutions
Every IVA we build is customized to your unique needs, and developed to integrate seamlessly into your contact center and IT infrastructure. And that's just the beginning.
Thanks to advancements in machine learning and natural language processing, our IVAs are designed to constantly learn and improve, helping you stay at the cutting edge of ever-changing customer and business demands.
Our IVA services & solutions
Chatbots
Our innovative chatbots allow customers and computer systems to interact in a way that feels natural, personal and more human than ever before.
Voicebots
With 15+ years of speech recognition and synthesis expertise, we leverage partner technologies like speech-to-text and text-to-speech to give your chatbot a voice.
Agent assistant solutions
When a customer is interacting with an agent, our agent assistants can access the conversation and provide your agent with relevant insights in real time. The agent can then use this data to personalize the interaction and better respond to the customer's needs.
Seamless integration
We're known for our integration expertise. In collaboration with our expert consulting and integration partners, we can fully integrate your chatbot into your exisitng contact center or IT infrastructure, taking care of every detail so you can focus on your business.
Ready to upgrade your chat channel?
What our IVAs can do for your business
Our custom IVA solutions are designed to simulate human language and behavior as closely as possible, so you can efficiently resolve customer issues and optimize your service experience.
Take your CX to the next level
Optimize your chat channel to boost customer satisfaction and loyalty while creating more revenue opportunities.
Resolve customer requests faster
Our IVA solutions are highly responsive, speeding up the resolution process.
Boost productivity
Save valuable agent time and resources to reduce your operational costs.
Maximize self-service
Our custom IVAs deliver an automated service to reduce live agent chat times.
Gather key customer data with analytics
Our intelligent IVA solutions gather valuable insights to help you identify trends and areas to improve.
Handle larger volume requests
Our IVAs can deal with more requests and issues in less time while minimizing errors.
Be 'on' at all times
When your agents are sleeping, our solutions are still working. 24/7 and across all platforms.
Deliver a consistent customer experience
From websites to social media and mobile apps, our IVAs provide a reliable and consistent service across all chat channels.
Solve issues and emergencies quickly
Our IVAs make it easier than ever for you to handle PR issues and other emergencies.
Provide a global service
Our IVAs can provide customer service in multiple languages, allowing you to penetrate global markets.
The differentiators
What sets our IVA solutions apart
Leading the way in IVA
Nu Echo is an industry leader in natural language understanding, speech recognition and sophisticated conversational dialog design.
Improving every interaction
Our conversational IVA solutions make it easier and more effortless than ever for customers to communicate with your enterprise.
Putting the latest tech to work for you
We leverage state-of-the-art technologies to handle large volumes of complex conversations and implement more flexible user interface design strategies.
Sounds like your kind of thinking?
Meet our partners and collaborators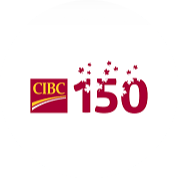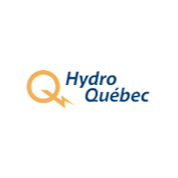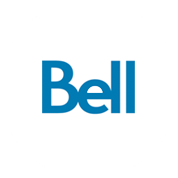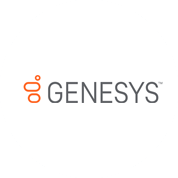 Powering the next generation of chatbots
Conversational innovation methodology
Unlike simple structured or guided dialog chatbots that can be deployed fairly quickly, conversational chatbots designed for deeper intelligence and longevity call for a full lifecycle solution.
Over the past two decades, we've developed a game-changing methodology that leverages the latest natural language understanding and speech recognition technologies.
This approach allows us to deliver conversational IVAs that continue to improve and evolve over time, from initial deployment through the entire life cycle of the solution—all to position your chat channel firmly in the future.
Discover our full-service solutions
Let's talk
Looking to take your IVAs to the next level? Fill out the form below and we'll get back to you soon.