Chatbot Intelligent Virtual
Agent (IVA) Solutions
Every IVA we build is customized to your unique needs, and developed to integrate seamlessly into your contact center and IT infrastructure. And that's just the beginning.
Thanks to advancements in machine learning and natural language processing, our IVAs are designed to constantly learn and improve, helping you stay at the cutting edge of ever-changing customer and business demands.
Our IVA services & solutions
Consulting
An industry leader in conversational user experience, natural language understanding and machine learning, Nu Echo puts its wealth of conversational expertise to work for you.
Full cycle chatbot IVA development
Requirements analysis, CUX design, dialog implementation, natural language training and optimization, deployment, ongoing optimization, we can do it all.
Conversational User Experience (CUX) design
Our expert team of CUX designers has more than 15 years of experience in crafting successful user-centric and voice-enabled experiences.
Powering the next generation of chatbots
Unlike simple structured or guided dialog chatbots that can be deployed fairly quickly, conversational chatbots designed for deeper intelligence and longevity call for a full lifecycle solution.
Over the past two decades, we've developed a game-changing methodology that leverages the latest natural language understanding and speech recognition technologies.
This approach allows us to deliver conversational IVAs that continue to improve and evolve over time, from initial deployment through the entire life cycle of the solution—all to position your chat channel firmly in the future.
What our IVAs can do for your business
Our custom IVA solutions are designed to simulate human language and behavior as closely as possible, so you can efficiently resolve customer issues and optimize your service experience.
Elevate your customer experience
Intelligent virtual agents can help customers get answers faster, reduce wait times to talk to an agent, and enable agents to focus on customer issues that really need human attention. IVAs are also available 24/7, 7 days a week, when customers need them. The net result is improved customer experience.
Improve operational efficiency
Automation can increase self-service and therefore save valuable agent time and resources to reduce your operational costs.
Our technological platforms
Our IVA solutions are delivered using the most advanced conversational, speech recognition, and natural language technologies.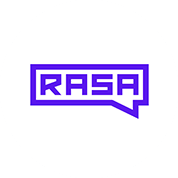 Rasa provides an open-source conversational AI platform that is unique in its ability to use machine learning to learn dialog from examples. Thanks to our Rasa VoiceXML adaptor, we can deliver conversational IVR solutions based on the Rasa platform.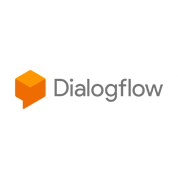 Dialogflow is a leading conversational AI platform that makes it possible to develop sophisticated intelligent virtual agents for both text and voice channels.
The differentiators
What sets us apart from the competition
Expertise
Nu Echo has been doing AI powered conversational automation for 17 years. We started doing it long before the term even existed. We know our stuff.
Accuracy
For as long as Nu Echo existed, we have kept refining our methodologies, technologies, and tools to deliver the highest natural language understanding accuracy. That's what your customers expect. That's why we get hired to improve the accuracy of other people's applications.
Reliability
Our solutions are known to be rock-solid, to the point that some of our customers don't even bother testing them.
Like what you hear?
Nu Echo is pleased to offer a 1-Hour Free consultation with one of our experts. 
Let's discuss your conversational automation projects and explore what we can do for you.
Let's talk
Looking to take your IVAs to the next level? Fill out the form below and we'll get back to you soon.