IVR Intelligent Virtual Agent Solutions
Our AI-powered IVR solutions leverage natural language​ understanding, speech recognition and sophisticated conversational dialog design to deliver an efficient and effortless caller experience for your customers.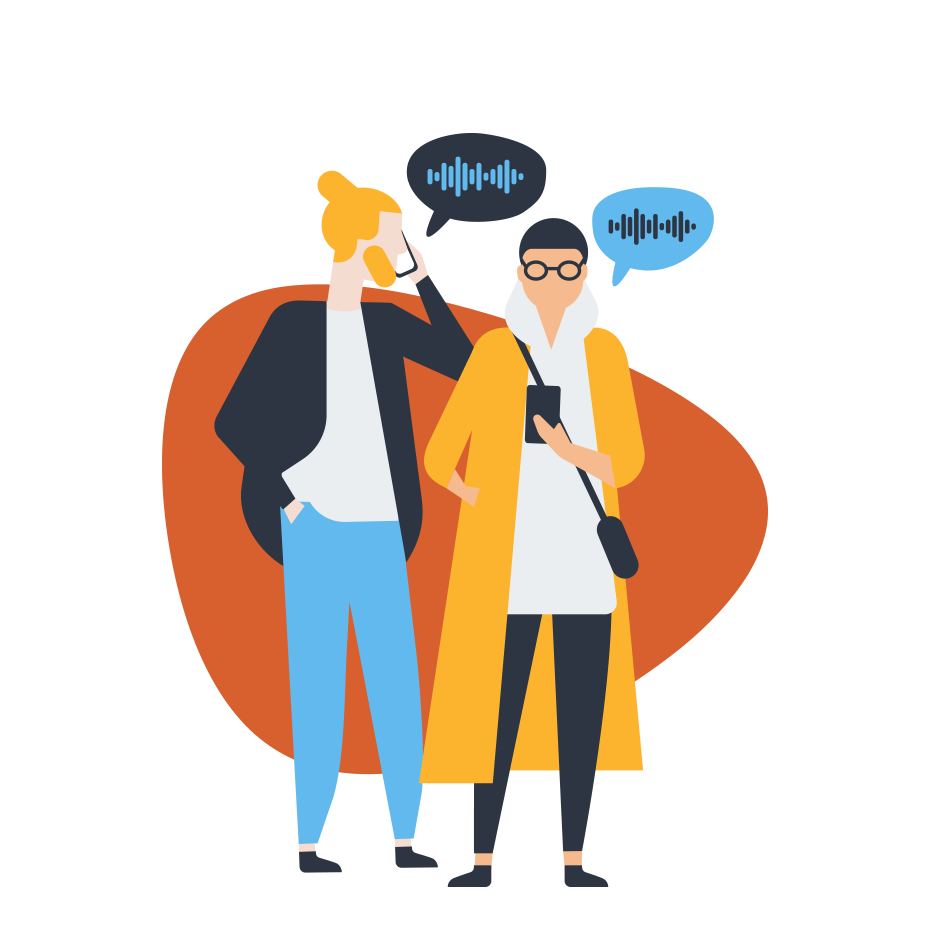 We work with you to develop custom, full-service solutions to match your business realities, building a modern conversational platform your customers will actually want to use.
Custom conversational IVR design and implementation
An industry leader in speech recognition, natural language understanding and machine learning, Nu Echo puts its wealth of conversational expertise to work for you.
Full cycle IVR development
From performing upgrades to designing a new IVR system from scratch, our experts can help at every step of your IVR development and deployment.
Conversational user experience (CUX) design
Our expert team of CUX designers has more than 15 years of experience in crafting successful user-centric and voice-enabled experiences.
IVR audit
We analyze every component of your existing voice channel to identify issues and propose improvements, all to optimize your customer experience.
Speech Recognition & Natural Language Understanding Optimisation
Our innovative and proprietary speech recognition and natural language understanding optimisation tools deliver improved accuracy to optimize your voice application.
Our IVR solutions
Natural language call steering.
Let your customers say in their own words why they are calling. If you currently have an Interactive Voice Response (IVR) touch-tone system, it is likely delivering an outdated customer experience. Your customers are forced to navigate several menus, having to guess which of the many ambiguous options will get them to the right place to resolve their issue. It's a frustrating process, one that often causes the customers to grow impatient, hitting zero in an attempt to bypass the system and speak to a live agent. It's time to switch to natural language.
How our IVRs can elevate your enterprise
Our conversational IVR solutions make self-service easier and more efficient than ever for your customers, and quickly transfer them to the right live agent if they have more complex requests.
Improve customer experience
Our Conversational IVR solutions allow your customers to speak in their own words instead of having to navigate complex, unintuitive, frustrating menus. This means a better, faster, and more successful experience for your callers.
Improve operational efficiency
Automation can increase self-service and therefore save valuable agent time and resources to reduce your operational costs.
Get insights from your callers
Allowing your callers to tell your IVR why they're calling gives you great insight on how to serve them better and more efficiently.
Our technological platforms
Our IVR solutions are delivered using the most advanced conversational, speech recognition, and natural language technologies.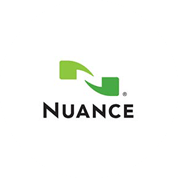 Nuance provides state-of-the-art speech recognition, NLU, text-to-speech, and voice biometrics technologies, with extensive accuracy optimization capabilities. We have been a Nuance partner for the last 17 years. We understand Nuance technologies better than anybody else in the industry.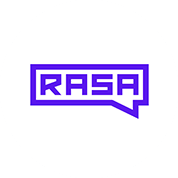 Rasa provides an open-source conversational AI platform that is unique in its ability to use machine learning to learn dialog from examples. Thanks to our Rasa VoiceXML adaptor, we can deliver conversational IVR solutions based on the Rasa platform.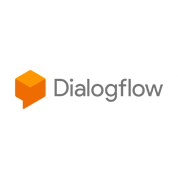 Dialogflow is a leading conversational AI platform that makes it possible to develop sophisticated intelligent virtual agents for both text and voice channels. Our conversational IVR experience and extensive Dialogflow tooling makes us your best partner to deliver Dialogflow-based IVR solutions
The differentiators
What sets us apart from the competition
Expertise
Nu Echo has been doing AI powered conversational IVR for 17 years. We started doing it long before the term even existed. We know our stuff.
Accuracy
For as long as Nu Echo existed, we have kept refining our methodologies, technologies, and tools to deliver the highest speech recognition and natural language understanding accuracy. That's what your callers expect. That's why we get hired to improve the accuracy of other people's applications.
Reliability
Our solutions are known to be rock-solid, to the point that some of our customers don't even bother testing them.
Like what you hear?
Nu Echo is pleased to offer a 1-Hour Free consultation with one of our experts. 
Let's discuss your conversational automation projects and explore what we can do for you.
Reach out
Ready to reinvent your IVR offer? Fill in the form below and we'll get back to you soon.