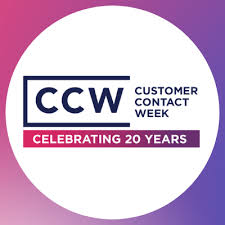 Customer Contact Week
June 24-28 | The Mirage, Las Vegas
Nu Echo will be attending Customer Contact Week, the world's largest customer contact event with Nexmo.
Interested in what we have to offer?
Nu Echo's Director of Partnerships and Channel Alliances, David Dunlop, will be at the show and on the Exhibit floor with our Partners. He would love to meet with you.
Book a meeting with David Dunlop
Customer Contact Week (CCW) is the #1 conference & expo for CX, contact center and customer care professionals. This year, they are celebrating 20 years of CCW and groundbreaking industry growth and innovation. Don't miss the biggest celebration of the year for customer contact champions.
Spots are selling out, reserve your conference passes now
Well rounded, high achiever in search of excellence, equally adept at sports, athletics, business, social participation, as well as intellectual pursuit. Of particular note is an ability to read and apply strong administrative skills with a bias for quality and speedy completion. I have a strong interest in critical thinking, which I have been able apply successfully in the work place. In line with my studies, my professional interest include film production, advertising, and fashion publishing. I am an accomplished equestrian, which helped me develop a strong sense of responsibility at an early age.