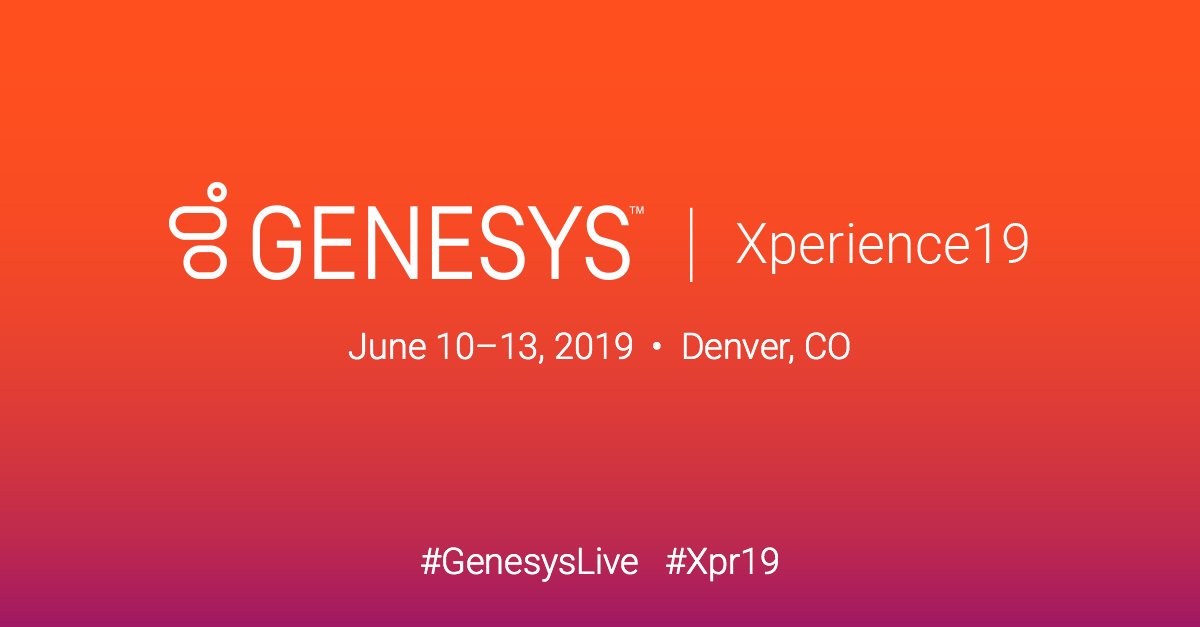 Looking Forward to Genesys' Xperience19
Conference in Denver
The Nu Echo team is excited to attend Genesys' event, Xperience19, in Denver June 10-13.
The sales team will be available to meet one on one. Let us show you how our specialized, Contact Center, Intelligent Virtual Agent (IVA), Conversational IVR delivery approaches can make your projects a huge success.
Connect with us via email to book time with a Nu Echo team member at marketing@nuecho.com
For more information about the event, check out the the Genesys page for a brief sneak peak.
Marketing Manager
Well rounded, high achiever in search of excellence, equally adept at sports, athletics, business, social participation, as well as intellectual pursuit. Of particular note is an ability to read and apply strong administrative skills with a bias for quality and speedy completion. I have a strong interest in critical thinking, which I have been able apply successfully in the work place. In line with my studies, my professional interest include film production, advertising, and fashion publishing. I am an accomplished equestrian, which helped me develop a strong sense of responsibility at an early age.