Nu Echo : A Nuance Expert for 18 years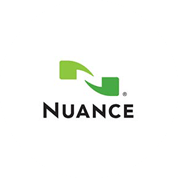 As pioneers in conversational AI, Nuance has spent decades quietly revolutionizing human interactions with technology, becoming a trusted partner to 85% of Fortune 100 companies.
Nuance leads innovation in conversational AI, making intuitive, award-winning technology that adapts to each business and every unique situation. Nuance solutions don't just hear and speak. They understand, analyze, anticipate, reason and resolve. They don't just make life easier; they make it easy to achieve—and exceed—your goals.
Nu Echo: The expert in Nuance technologies
Nobody understands Nuance technologies better than Nu Echo. We not only deploy Nuance-based solutions, but we constantly compare Nuance with competing technologies on a wide variety of speech recognition and natural language understanding tasks. In fact, companies across North America come to us when they need to optimize the accuracy of their Nuance based IVR solutions.
Nuance technologies for conversational IVR
When building advanced conversational IVR solutions, speech recognition and natural language understanding accuracy matter. And when accuracy matters, then Nuance technologies is the clear choice. The Nuance technology is not only state-of-the-art, but contrary to competing technologies, it can be highly optimized for a given domain and conversational context so that we can deliver the best conversational experience and success rates achievable.