Simple to use, cloud-based contact center solutions
Nu Echo's Amazon Connect Jumpstart provides you with a live Amazon Connect instance, configured and customized to address your target use case.
Amazon Connect is a self-service, cloud-based contact center service that makes it easy for any business to deliver better customer service at lower cost. It is based on the same contact center technology used by Amazon customer service associates around the world to power millions of customer conversations. Amazon Connect requires no up-front payment or long-term commitment, and there is no infrastructure to manage.
Easy to set-up and manage
Setting up Amazon Connect is easy. With only a few clicks in the AWS Management Console, agents can begin taking calls within minutes. The drag and drop Contact Flow Editor allows you to create contact flows that define effective and efficient customer interactions without any coding.
Scalable and elastic
There is no infrastructure to deploy or manage, so you can scale your Amazon Connect contact center up or down, onboarding up to tens of thousands of agents in response to business cycles and paying only for the time callers are interacting with Amazon Connect plus any associated telephony charges.
Reliable
Amazon Connect runs on Amazon Web Services proven infrastructure operating 55 Availability Zones within 18 geographic regions around the world. This makes Amazon Connect more highly available, fault tolerant and scalable than would be possible if a contact center solution was run from a single data center.
Pay as you go
As an on-demand service, you pay for Amazon Connect usage by the minute with no long-term commitments or upfront charges. There is no minimum monthly fee. You are charged based on the number of minutes you use Amazon Connect to engage with your end customers, at the specified per minute rate. Pricing is not based on capacity, agent seats, or maintenance.
AI enabled
You can use AWS AI services with Amazon Connect to help your organization operate more efficiently and improve the customer experience. Integrate Amazon Lex intelligent conversational bots into contact flows to turn automated interactions into natural conversations. Transcribe Amazon Connect recordings with Amazon Transcribe; and extract sentiment and intent from conversations with Amazon Comprehend—then mine the data for customer insights.
Open platform
Amazon Connect is an open platform so it is easy to integrate with other systems such as customer relationship management (CRM) solutions or the AWS platform. For example, you can use AWS Lambda to run code for a serverless application or backend service to build contact flow experiences that adapt to your customer needs in real time. And Amazon S3 can be used to store call recordings, where you can control access and lifecycle of the data.
Our team gets projects done!
Nu Echo "Satisfaction is our Science"
We enable the most human-like interactions between enterprise and their clients through voice and text. Our professional services and solutions are offered through three pillars of excellence:
Contact Center (CC)
Intelligent Virtual Agent Solutions (IVA)
Conversational IVR (Interactive Voice Response).
Nu Echo helps bring client experience to the next level!
Our Amazon Connect Services
Nu Echo's consulting and development team has significant expertise in key contact center disciplines, which make us the choice of enterprise organisations across North America. We walk our clients through the development and implementation of Amazon Connect, ensuring they get the most advanced solutions propelling their client experience to new heights.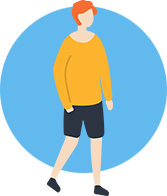 Discovery is the first step in the process, regardless of whether you are considering an Amazon Connect pilot project or full integration. Successful projects start with planning!
Nu Echo's Discovery starts with information gathering and brainstorming sessions where we will work with your team to understand your business objectives and target use cases (short, intermediate and long-term), as well as your current business process and technology environments. Based on this information, we will analyze where and how Amazon Connect can help you reach your objectives and what its key benefits are to your organization. We will then propose a rollout roadmap aimed at getting the maximum benefits in the fastest way possible.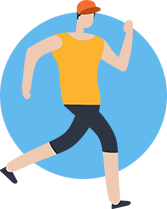 Nu Echo's Amazon Connect Jumpstart provides you with a live Amazon Connect instance, configured and customized to address your target use case. The objective is to deliver a minimum viable product (MVP), either as a proof of concept or as a pilot, that provides you the opportunity to actually see, under real business conditions, how Amazon Connect can let you achieve your business objectives.
A Jumpstart limits both cost and risk and provides you the opportunity to…
* Explore and understand Amazon Connect
* See how Amazon Connect addresses your use case
* Experiment with your new contact center under real business conditions
* Take the first steps in our continuous value stream deployment process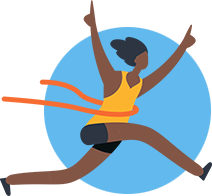 Value-added sprints allow you to further customise your Amazon Connect contact center and allow you to provide more advanced self-service and automation that will WOW your clients with personalised service.
Some customisation options include…
* Integration projects (ex. CRM, ERP, etc.)
* Custom agent desktop
* Enhanced routing
* Voicebot (NLU call routing)
* IVR self-service
* Voice quality measurements
* Outbound support
* Custom metrics / KPIs / reporting
* Speech analytics / call transcription
* Professional recordings (prompting)
Mulesoft: Nu Echo Integration Partner
Agility starts with an application network.
Mobility. Cloud services. The internet of things. They're creating incredible opportunities for business — but they're raising customers' expectations. And if you don't meet them, someone else will.
Today's enterprise needs to stay agile, deliver faster, and make the most of its IT investment. That's why MuleSoft builds application networks: seamless frameworks of applications, data sources, and devices connected by APIs, whether on-premises or in the cloud. They speed up app launch and modification cycles, make it easier to secure and manage access, and ultimately enable companies to do more — and faster — with less.
Contact us today to learn more about how you can start using Mulesoft for your IT integration projects.
Interested in exploring more of our solutions…
Get in touch
Let's get a conversation going!