Authenticate callers with their voice
Authenticating callers with security questions is not only unsafe, it is costly, time-consuming, frustrating for your customers AND for your agents. There is a much better way.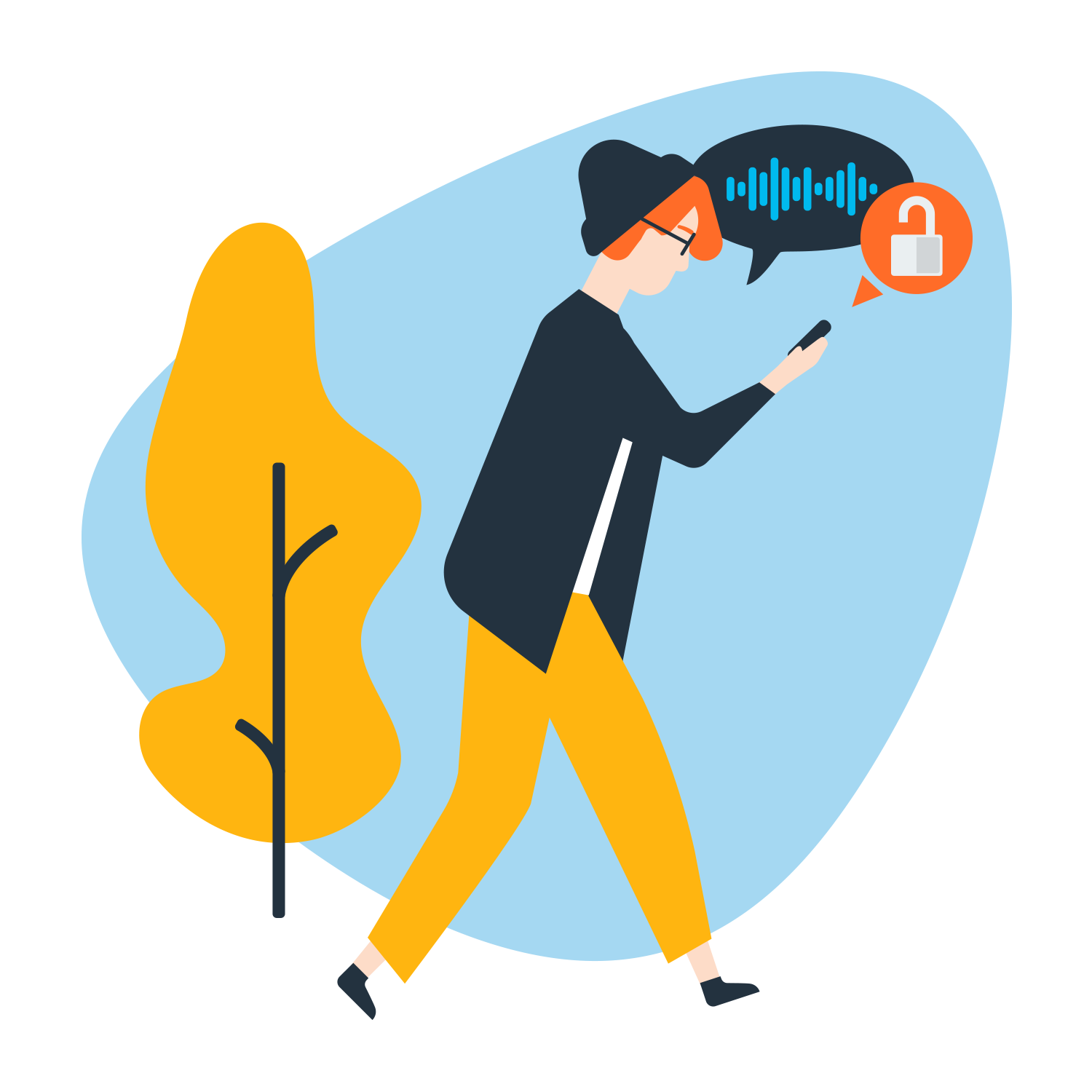 You can authenticate your callers seamlessly and transparently with their voice while they are talking with your agents on the phone. Here's how it works:​
The first time customers call, the voice biometrics system creates a voiceprint based on the caller's voice pattern while they're talking with the agent. This all happens in the background.
Once the voiceprint is created, the agent asks the caller if they agree to be identified with their voice the next time they call.
The next time they call, customers are transparently authenticated within the first few seconds of their conversation with the agent.
Results that speak for themselves
99%
Authentication success rate
90%
Detection of fraud attempts
85%
Automation of the
authentication process
The need for voice biometrics is clear
85%
Of customers are dissatisfied with today's automated customer authentication.
Opus Research
42 seconds
Average Handle Time (AHT) saved with each call when companies switch to voice authentication.
Opus Research
$2.50
Every dollar of fraud costs organizations nearly 2.5 times more than the actual cost itself.
LexisNexis
Nuance Security Suite: The unchallenged market leader
Nuance Security Suite is the world's most trusted customer authentication and fraud prevention solution.
The only solution trusted by Canadian financial institutions
500 enterprise customers
8 billion secured transactions per year
2 billion $ in fraud savings per year
Example results at a large Canadian financial institution
48%
of calls authentified within 3 months
42 seconds
average AHT reduction

8.8/10
customer satisfaction score

Jason Costain – Head of Fraud Strategy – Royal Bank of Scotland

"Before voice biometrics, fraudsters repeatedly broke into customer's accounts, every day. The contact center was the weakest link and fraudsters took advantage of it."
Nu Echo is pleased to offer a 1-Hour Free consultation with one of our experts. 
Let's discuss your conversational automation projects and explore what we can do for you.
Reach out
Ready to reinvent your IVR offer? Fill in the form below and we'll get back to you soon.